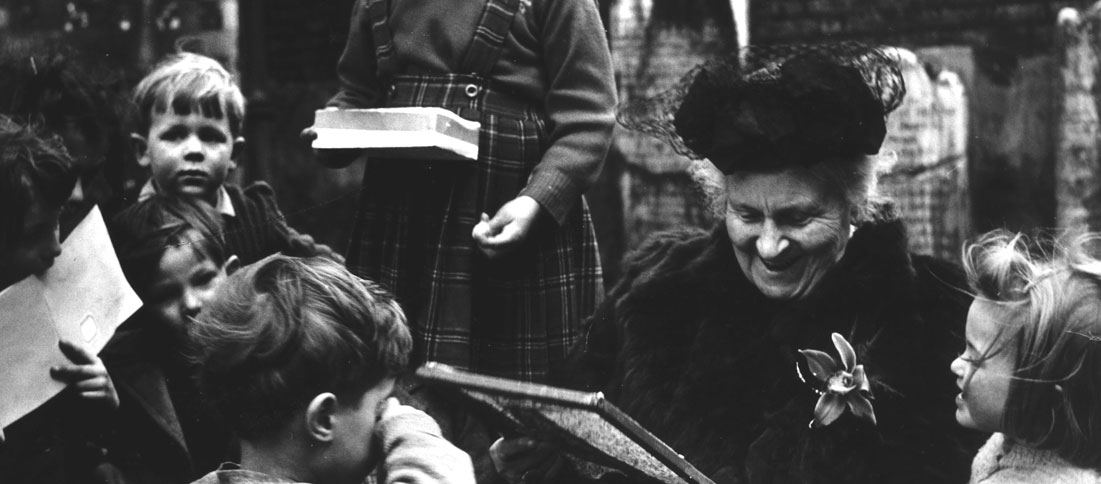 At the turn of the twentieth century, Dr. Maria Montessori, the first Italian physician and educator, opened her first school "Casa dei Bamini" or the "Children's House." She believed that education should not come from the traditional teacher-centered classrooms, but rather from "following the child." She discovered that every child, regardless of being rich or poor, had tremendous capabilities and intelligence. She designed, through trial and error, her own philosophy of education.
The Montessori philosophy of education is a holistic, child-centered approach to teaching. It is often described as an "education for life." Montessori education not only offer children academic skills, but life skills that develop their character, self-esteem and intrinsic motivation to help them blossom into independent thinkers.
The Montessori classroom is organized into different curriculum areas: practical life, sensorial, language, mathematics, culture and geography, and science. It is a carefully prepared environment that fosters children's order, coordination and concentration. Children enjoy freedom within limits; they move about with joy and spontaneity selecting their own work. They are scattered around the classroom working alone or with one or two other children during Montessori work periods.