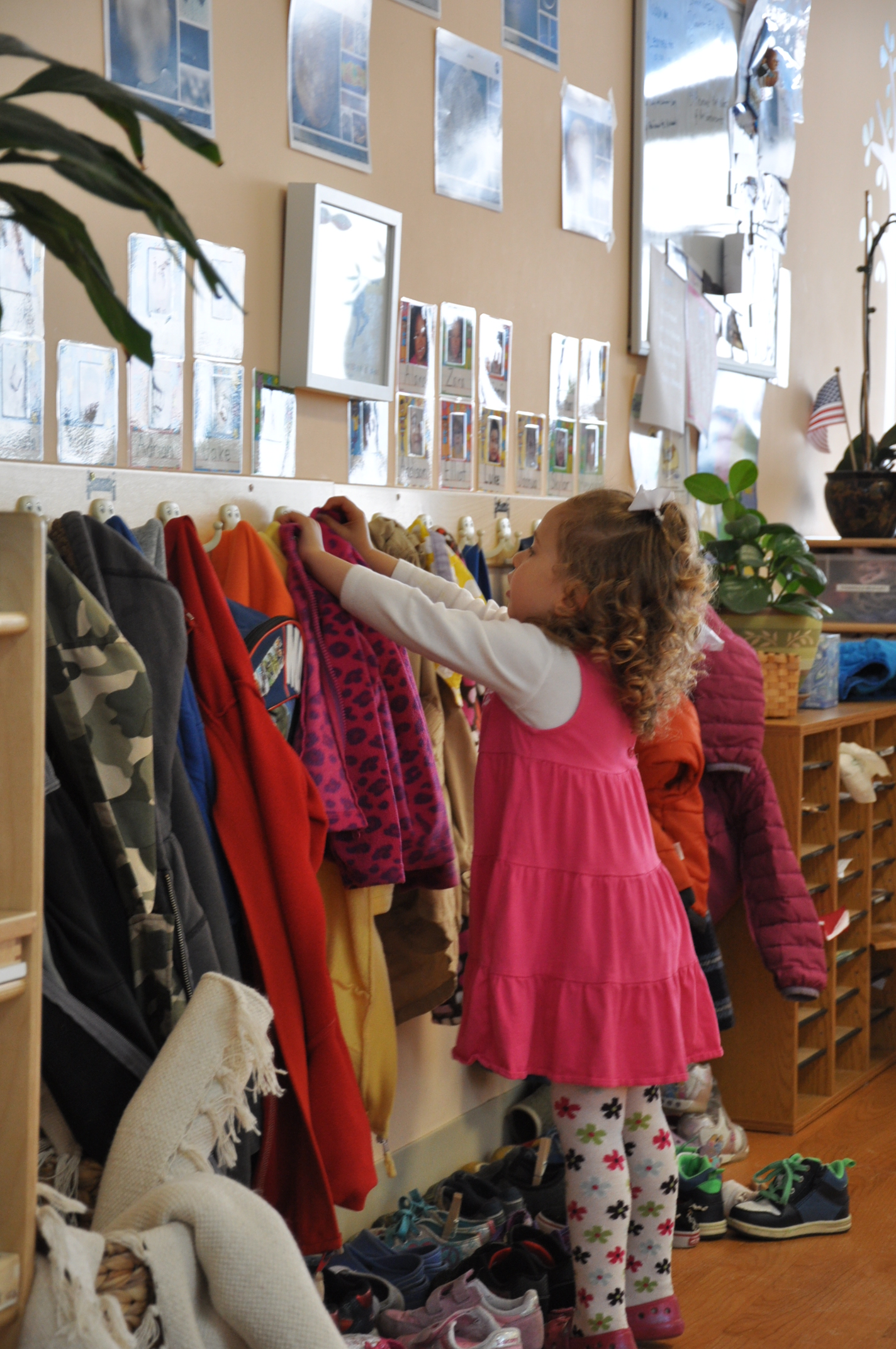 Our mixed-age classrooms are designed for children from ages 2.5 to kindergarten entrance. This multi-age grouping allows children to work independently and cooperatively, helping younger ones while learning from older ones. This develops a sense of community within the classroom where children stay with the same teacher for the entire cycle, therefore forging a deeper understanding of other children and a more meaningful bond with the teacher.
Our classrooms provide a large  range of attractive Montessori materials that are mentally challenging while improving children's self-confidence and personal improvement. Children work at their own pace with the materials provided and are free to choose to do their work independently or cooperatively with others.
Our curriculum offers a range of themes introduced to the children. Monthly themes allow children ample time to study the subject; utilizing arts and crafts, math and language activities and large and fine motor activities will enhance the understanding of the matter to young children. Examples of the themes are My Five Senses, Authors and Illustrators and Spring Insects.